Hello all! I'm sorry I've been away so long, I've been very busy working and writing and designing as usual, but I'd like to take a few minutes to share some exciting and fun stuff.
Last month Amazon introduced the
KDP Owners' Lending Library
into their program. Because of this, many Independent authors, like myself, have been able to take advantage of this. If enrolled, an author is able to promote their books for 5 free days, during the 90 day duration they are enrolled along with receiving royalties for any books that are borrowed through this program.
To make a long story short, this has been amazing for me and many other writers just starting out. Having a book be free for 5 days or a day at a time, or however you want to arrange the 5 days, is fabulous. Not only does it get our books out of the bottom of the pile, it can lead to some real sales in between the free days! Plus, as was in my case, I received some nice reviews for some of my work. I'm thrilled.
Not all authors feel the same way with this program, for various reasons. But for myself and anyone just starting out, I highly recommend it. As time goes on, I'll make the decision of whether or not to continue offering my books in the program or not. In the mean time, I have been building up my list of short stories, poems, children's books and novellas. Here is my author page:
Niki Alling's Author Page
And to celebrate this new world of publishing, I have designed some gifts for the Proud Indie Author! It's a fabulous time to be a writer!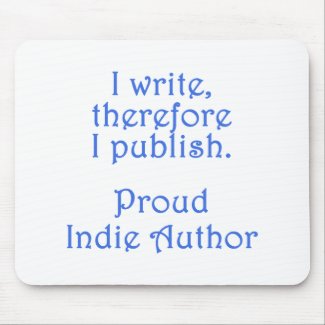 Proud Indie Author
by
nikiclix
Sell art
online at Zazzle.
Have a great day!